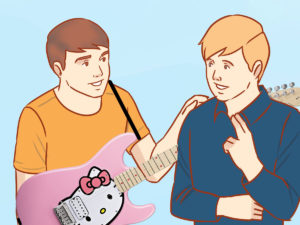 This guitar blog has been around since 2011. The site remains active, and I reply to almost all comments. But I've posted here less frequently as my focus has shifted from text to video.
I post frequently to YouTube. Please visit my channel. And if you find anything worth your time, please subscribe. There too I reply to most comments.
Also, please feel free to friend me on Facebook. I accept nearly all friend requests and respond to most comments and messages. Plus, I know lots of famous, infamous, and just plain interesting guitar folks, and they've always got interesting things to contribute.

I'm also on Instagram as tonefiend. My Twitter account sucks — basically, it's duplicates my Instagram feed, minus the photos.
Don't do social media? I congratulate you on your good sense. You can always contact me via my personal page, joegore.com. Or just go ahead an email me directly.
Don't be a stranger — keep in touch! 🙂