For a while I've been playing this loop-based cover of Foster the People's "Pumped-Up Kicks" at solo gigs and with my duo band, Mental 99. At risk of sounding like a pompous dick, I've annotated the performance, highlighting techniques I've found useful for making loop-based performances livelier and less predictable.
I've covered some of this ground before, particularly in this Premier Guitar looping-technique article. But here I call out the techniques mid-performance, and I've included a few new ones. I hope you find some of them useful.
Likewise, I've already written about my live looping rig, but it's changed a bit since then, and I've recently integrated a Universal Audio Apollo Twin interface (plus the stellar plug-ins it allows me to run). An updated overview: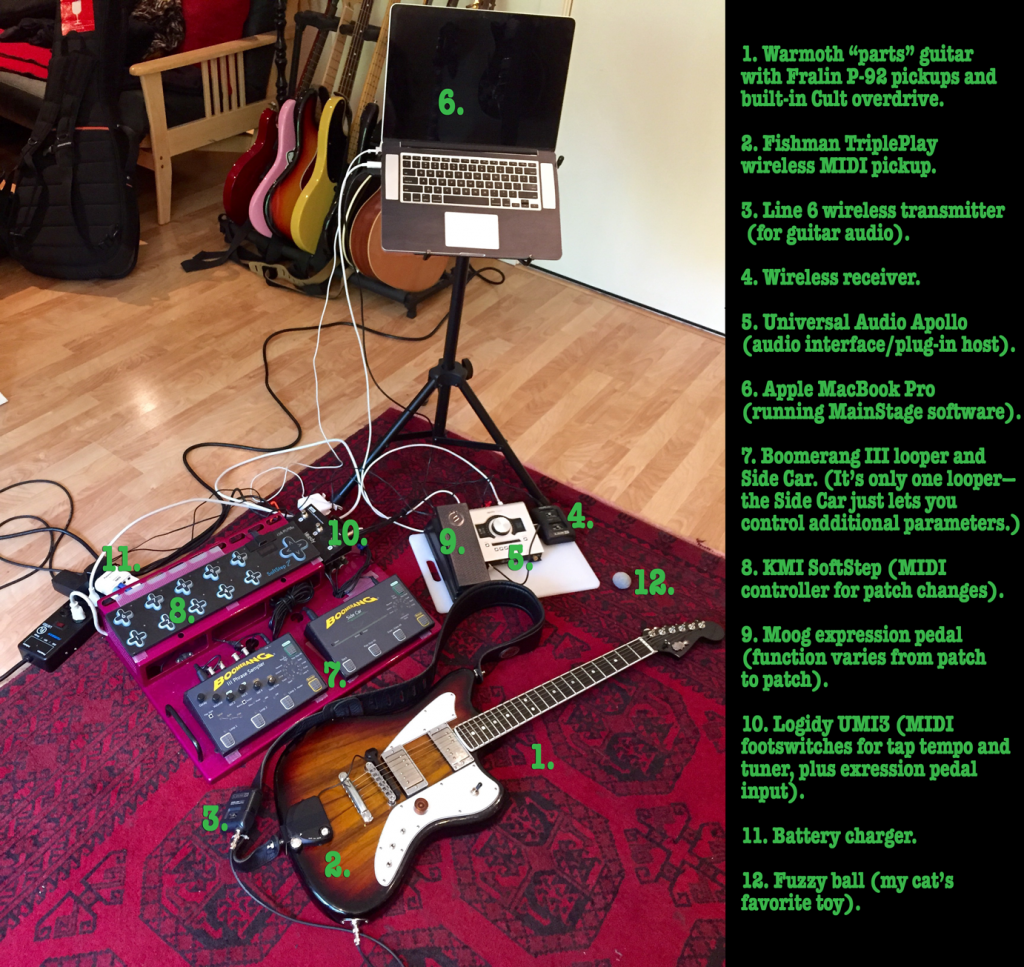 The arrangement perform nicely, and I dig the individual components. But I dislike the system's Rube Goldberg complexity—it's a royal pain to set up and schlep. I'm always looking for ways to simply. (Other than, you know, just plugging the guitar into a frickin' amp.) I'm open to suggestions for streamlining!