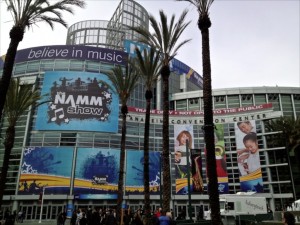 UPDATE: My apologies if this page failed to load properly before. After a much screaming and crying some careful troubleshooting, it seems to be working correctly now.
I put together a little slideshow of some of the interesting things I saw last week at the 2013 NAMM show in Anaheim.
I covered some of the coolest new digital gear in this post. This time, the focus is analog guitars, amps, and effects. Plus: an ultra-rare sighting of a true California celebrity!