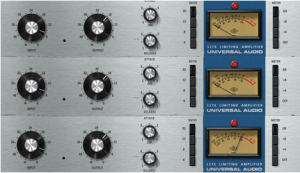 Do compressors confuse you? And who don't they confuse?
My just-posted Premier Guitar column covers some basics and walks you through a typical guitar compression scenario (with many audio examples).
Using a variation on a technique borrowed from engineer Michael Paul Stavrou's cool recording technique book, Mixing with Your Mind, I start with extreme settings that make it easy to hear the compressor's effect, and then back the processing down to realistic levels.
If you ever find yourself twiddling those inscrutable knobs while remaining unclear exactly what, if anything, is changing, this case study may clarify the process. I hope it's helpful! :pacman: