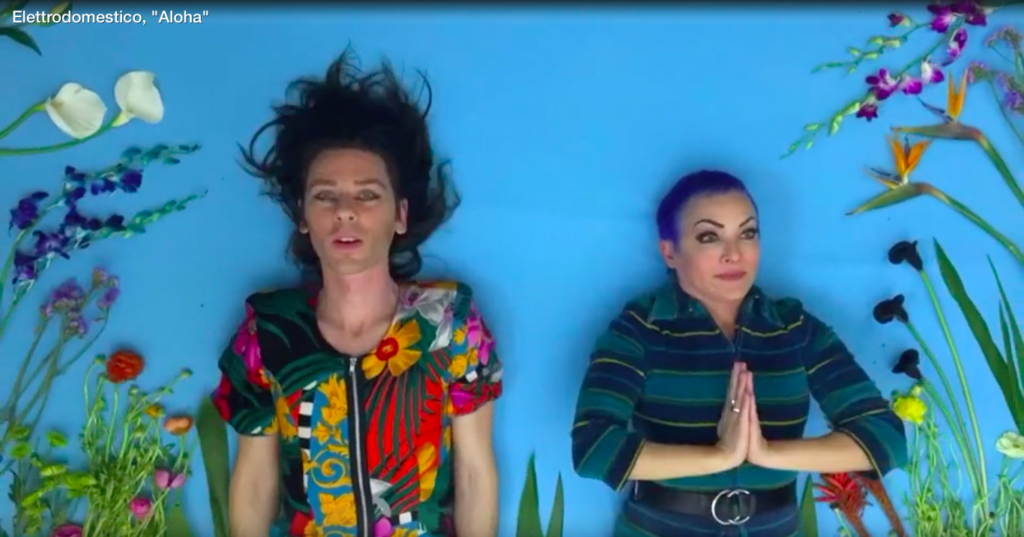 I've so been waiting to share this! My dear pals Jane Wiedlin and Pietro Straccia have a new band called Elettrodomestico, and Yahoo Music is previewing the first single, "Aloha." Jane and Pietro finished their debut album, If You're a Boy or a Girl, earlier this year, and they let me play on it. (I got do the bass and lap steel on "Aloha." Pietro played the cool mutant surf guitar.)
I'll be playing bass with the band (this bass!) for upcoming shows, including a West Coast tour in October. (I'll post dates soon.) Also onboard is my longtime musical collaborator, drummer Dawn Richardson. It'll be the first time I've toured as a bassist.
Elettrodomestico is Italian for "home appliance." (Pietro was raised in both Italy and the U.S.) Jane and Pietro sing, play, and write so beautifully together, and they both have such extraordinary pop instincts. It would be a blast to play with them even if they're weren't such cool people and good friends.
Despite having zero budget, Jane and Pietro have made a cool video for each frickin' song on the album, drawing on their artistic circle here in San Francisco. I especially love the "Aloha" video, with its beautiful stop-motion animation by Molly Barata.
And I never get tired of mentioning that Jane gave me my Hello Kitty! Stratocaster.