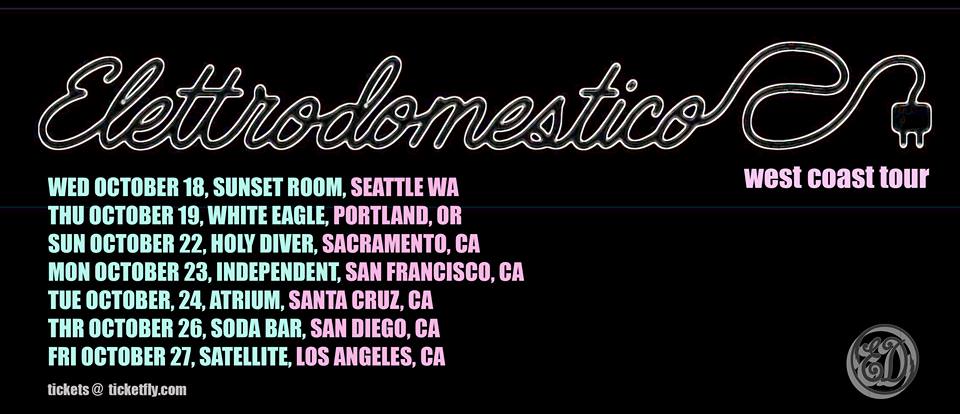 So I get to do a little West Coast tour with Elettrodomestico, a new band led by my pals Jane Wiedlin and Pietro Straccia, a fine guitarist, singer, songwriter, and gentleman. Plus my longtime musical partner Dawn Richardson is drumming.
The album came out great. Jane and Pietro have such vocal chemistry together. And on a zero-minus budget, they've made a video for each song. Here's the one for "Rabbit Stew."
If you're near a show, come by and say hi!
P.S.: Yup, I'm definitely playing the entire tour on this thing.