I'm working on this version of Leonard Cohen's "Suzanne" as part of album in progress: a collection of radically reinterpreted songs from 1967. I haven't nailed down the final song list. (If you review the list of amazing songs from that year, you'll understand why. And that link only cites the songs that charted, and doesn't include classics like the first Velvet Underground album, some great Jobim tunes, random stuff like "Some Velvet Morning," and lots more.) By hook or by crook, I hope to have the project done before year's end in time to cynically capitalize on pay tribute to the 50th anniversary of that musically monumental year.
Some interesting tech notes: I've you followed this blog, you're no doubt sick to death of my evangelizing for Thomastik-Infeld rope-core strings. But this is the first time I've put them on my Lowden S-25, my main acoustic guitar for nearly 20 years. Its default tone is super loud and bright. (Larry Fishman once referred to it as "a fucking cannon.") But these days my ears are drawn to darker, softer tones. The Classic S transformed this laser-bright acoustic into an expressive crooner.
Meanwhile, I've become a bit alienated from traditional nylon strings over the years, but these, with their hybrid nylon/steel sound, hit just the right sweet spot for me. They're extremely quiet (though they don't sound like it when close-miked like this), but they have vast dynamic range and a smooth, sexy feel.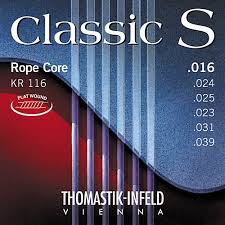 I'd previously written that this set is the same as the (cheaper in the U.S.) John Pearse Folk Series Fingerpicking strings, but I was mistaken. The story I hear was that the late Mr. Pearse, working with Thomastik-Infeld, devised this set for Brazilian guitar monster Bola Sete. But on the current Pearse set, the bass strings have nylon cores, while the Classic S bass strings have steel cores. That means you can use the TI set with a magnetic soundhole pickup, allowing you to plug into amps and effects. (I'll be posting an example soon as a companion piece to this video.) But both sets sound lovely, and both allow you to bend strings as you would on an electric guitar — something you definitely can't accomplish on conventional classical strings.
I don't have a ton to add about the sublime Leonard Cohen. But "Suzanne" has always exerted a deep emotional spell on me — even, as here, minus the lyrics.