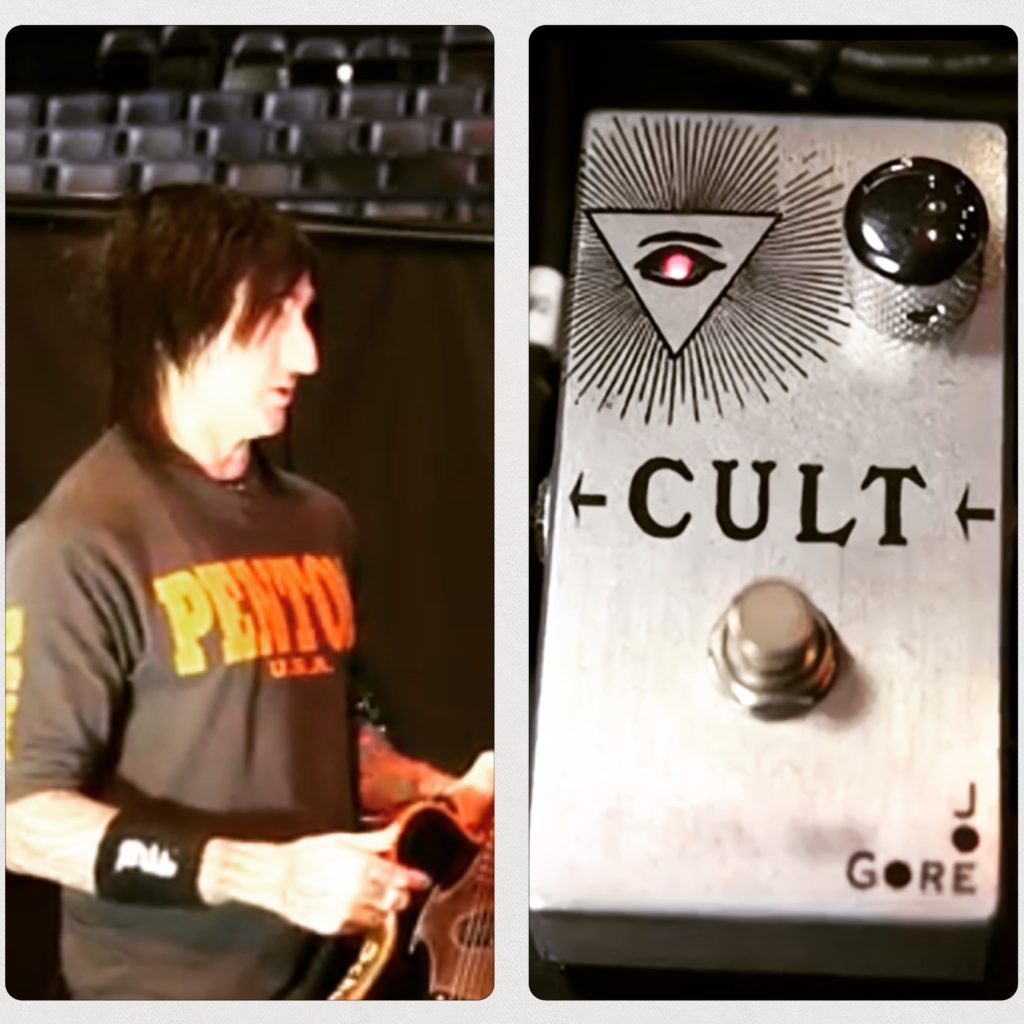 Woohoo! In this just posted Rig Rundown from Premier Guitar, Guns N' Roses guitarist Richard Fortus shows off his fascinating stage rig, which happens to include my Cult pedal. It appears a 55:05. But gear geeks should watch the entire video, even if they're not GNR fans. It's full of interesting stuff—and lots of surprises.
Richard is the coolest. I've known him since the '90s, when his then-band, Love Spit Love, played a show with PJ Harvey back when I was in the group. Besides being a great player, he's the nicest guy ever, and he still has the enthusiasm of a kid discovering guitar for the first time. Plus, I'm jealous of how my PG pal John Bohlinger makes this sort of on-camera, impromptu interview look easy. (Trust me—it's not.)
This part is especially flattering, and it's not in the video: Like many primitive germanium effects, Cult doesn't like buffers, so it should usually be used at or near the front of an effect chain. But of course, Richard performs using a buffered wireless system. He had someone build an "unbuffering" box that makes the pedal "see" pickup-style capacitance. I didn't even know you could do that till Richard told me about it (though I've heard about other similar strategies since then).
Gotta say: It's a special sort of thrill when something you concocted on a filthy little workbench winds up in the hands of a fine musician. Thanks, Richard and John!