I just posted 50 "new" guitar performance videos to YouTube.
See, I recently finished the 100th video for my YouTube channel. Not quite ready to face the second hundred, I spent a few days reviewing all those clips. Some stuff I'm proud of. Some makes we wince. And I thought a few bits might stand on their own as music, so I plucked my 50 favorite exceprts  and posted them as standalone performances, minus such distractions as tech mumbo-jumbo, incessant snark, and color. (But if you are curious about something you hear, note that each clip includes a link to the tech-slanted piece where it originated.)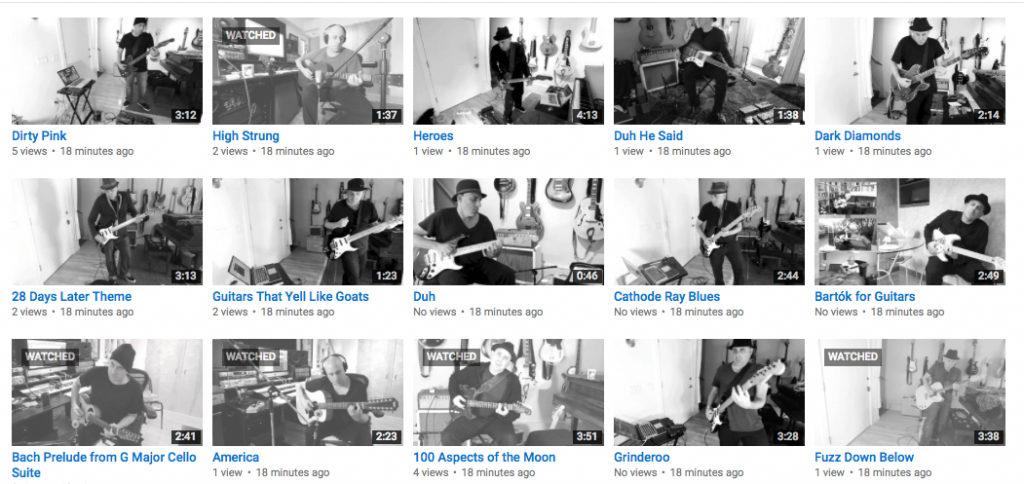 (Fifty is a lot of videos. Just because I'm repeating myself doesn't mean it wasn't hard work!)
While poking around under the YouTube hood, I also did some long overdue organization. Beside the 50 added clips, I sorted everything into specialized playlists: electric, acoustic, geek stuff, and the new performance-only clips.
If you're interested in all the above, you're like me. (Sorry about that!) In that case, you can skip the playlists and just go in through the front door.