Check it out! Reader Mike Taylor tried to share this cool wiring diagram worksheet in the forum, but sadly, my meager WordPress forum plug-in doesn't support uploads. It's so handy and nicely done that I present it here. (Right-click to download.)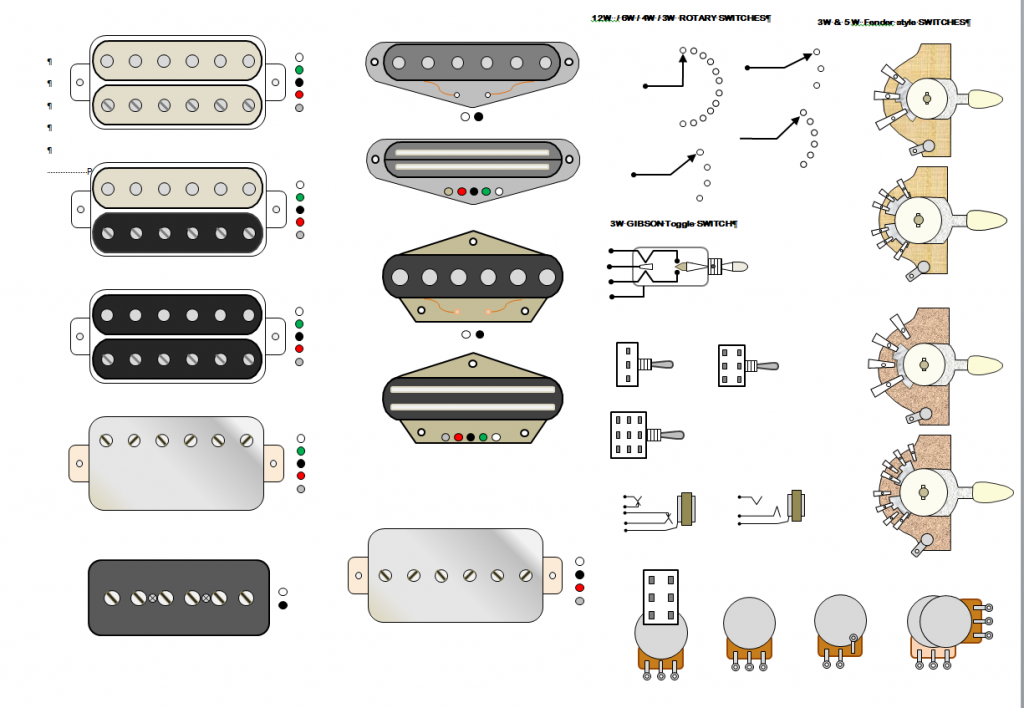 It's an MS Word file, with the graphic elements for pickup wiring diagrams embedded as selectable objects. Mike has included all the most popular components, plus some not-so-popular ones of the sort we like to obsess on here. I'm totally going to use this to create future wiring diagrams for the site and elsewhere.
Some notes from Mike:
It can be used to start laying out wiring diagrams by drawing interconnections in Word, or I guess you could just position the building blocks on a page, print it out, and hand draw the connections. The little dots next to the representations of pickups can be changed to match the colour codes of your pickups. All objects are just simple shapes grouped together and set so they preserve their aspect ratios. Hopefully, shrinking and enlarging shouldn't be too problematic. Anyone can change or add to it, as it's unprotected. If anyone finds it useful, I hope they do their own thing with it.
Thanks, Mike! :beer:
Anyone else got cool resources like this to share? Don't be shy — stand and deliver!